The Luxurious and Authentic Orangery
Whether it's an additional room or just a place to relax, the authentic Bluebell orangery is a wonderful addition to your home. Available in a range of styles, our orangeries are custom designed to complement the character of your property and can be individually tailored to create your ideal space within.
Impressive and Characterful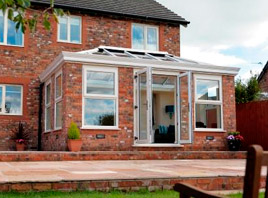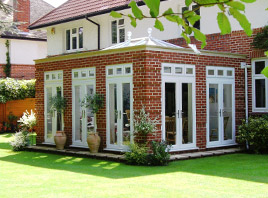 The orangery is a modern recreation of the stately garden room, combining authentic decorative features with modern glazing and roofing technology. The interior height of the orangery also provides a breathtaking focal point through which light can shine into adjoining rooms, creating a stunning link for your home and garden.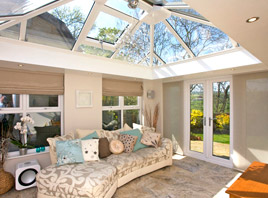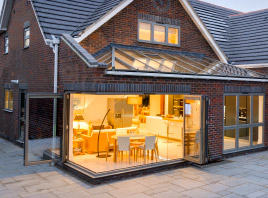 You can choose from a range of different orangery styles, from the classic inspired cornice and column types to the more substantial brick, stone and rendered structures, all designed around the shape and character of you property, or for something a little different we can also create that truly unique design for your home.