Smart Entrance Porches
A Bluebell porch creates a much smarter entrance to your home as well as providing that usually needed extra space for hanging coats and storing shoes. Available in a range of styles, our porches are custom designed to complement the character of your property and can be individually tailored to create your ideal space within.
Traditional and Modern Styles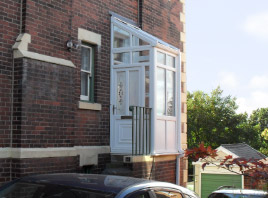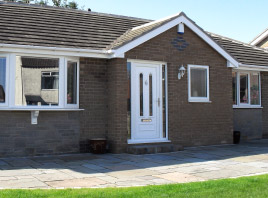 Designed to suit any property, our range of porches are both elegant and practical. Whether it's a traditional style available in a choice of brick, stone or render, or a more modern glazed and panelled style with a range of raised pattern designs and decorative glazing options, we can build a porch to suit your home.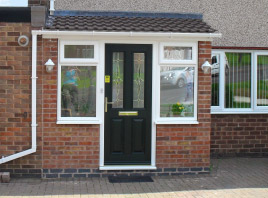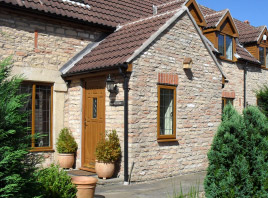 You can also choose from a selection of different roofing materials to complement your home, including glass, polycarbonate, tile or slate, as well as a choice of high security locking doors and internal finishes, and if you're looking for something a little different we can also design a porch to suit your exact requirements.