Homeline Fascias and Soffits
Homeline is an ideal choice for replacing your existing worn roof trim, eliminating the need to repair and paint whilst improving the exterior appearance of your home. Designed to complement any type of property, our roofline system is available in a range of different styles and colours allowing you to select the right combination to suit your home.
Complete Roofline System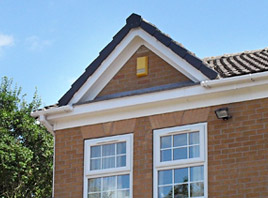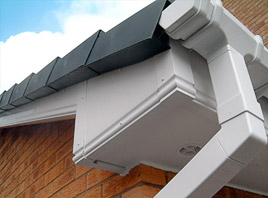 Available as a complete system, which includes fascias, soffits, rainwater guttering/downpipes and dry verge, uPVC Homeline is both low maintenance and long lasting, and features a watertight construction, UV resistant materials and unlike ordinary timber roofline, is designed not to warp, crack, flake or peel.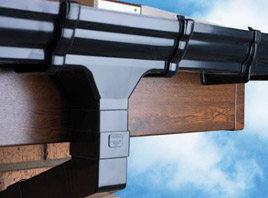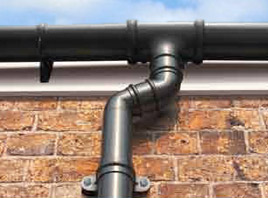 You can also choose from a selection of wood effect fascia and soffit foil finishes, with rainwater parts also available in a cast iron effect for a more traditional appearance. Eaves mounted vents with bird guards also come as standard, providing an improved and more discreet form of roof ventilation.